Olaplex
13 June 2020
One ingredient changes everything. The ORIGINAL chemistry that multiplies compounds and repairs broken ones. There can only be one!
It started by finding two of the foremost doctors in materials science and chemistry. Dr. Eric Pressly and Dr. Craig Hawker. It is their first invention for the beauty sector. This "dream team" has invented a chemical compound consisting of only one ingredient, without silicone and oil, that links broken bonds in the hair during and after color treatments. It makes the hair stronger than ever before. It may sound like a nice sales pitch, but check out the color specialists say about Olaplex on the website and social media. As they say: "Experience is the best teacher".
Olaplex consists of a single active ingredient. Olaplex works by being able to detect broken sulfur bridges in the hair and permanently restore them to their original state. This can be done before, during or after thermal, mechanical or chemical treatments. The result of Olaplex is permanent!
Olaplex is the only one of its kind with 8 worldwide patents to be published soon. Olaplex does not contain silicone, oil, sulfates, phthalates, DEA or aldehydes and has not been tested on animals.
With Olaplex you can go a step further without the usual damage. By using the product often, you will automatically discover which methods work best for you.
Deel dit bericht
Keratherapy keratin
13 June 2020
A keratin treatment is an intensive conditioning treatment that makes the hair healthier, softer, shinier and easier to handle. It is important to realize that a keratin treatment is not more relaxed, so the hair is not completely straight. The Keratherapy "Advanced Renewal System" is the latest generation of keratin treatment, developed with the help of scientific research. This new keratin treatment contains natural keratin, fruit extracts, essential vitamins, minerals and oils and no formaldehyde. This unique combination of ingredients takes care of the hair intensively and tackles frizz and dry hair thoroughly. The result: shinier, frizz-free and more manageable hair, for months! In contrast to relaxers and Japanese straightening, the keratin treatment of Keratherapy does not change the internal structure of the hair. The treatment is not harmful to the hair, but strengthens it. This revolutionary keratin formula works on all hair types.
ADVANTAGES OF KERATHERAPY
Keratherapy is a wash-out keratin treatment. The treatment is finished when you leave the salon. The keratin does not have to soak in the hair for 48-72 hours before it can be washed. You can also use styling products immediately after the treatment.
Keratherapy takes care of the hair intensively and tackles frizz thoroughly.
Because Keratherapy works with different exposure times during the treatment, you can choose whether you want to keep your curls or if your hair is as straight as possible.
The natural volume is preserved
This product does not contain formaldehyde, which is better for the hair and your health.
You will enjoy the treatment for about 3 to 5 months, depending on your hair type and care.
AFTERCARE PRODUCTS
It is important to take care of the hair with the accompanying shampoo and conditioner. You will receive this from us after the treatment. This helps maintain the keratin level in your hair.
In addition, Keratherapy offers a compact line of aftercare products such as a serum, leave-in spray and a mask that are available from us. All Keratherapy care products contain keratin and significantly extend the life of the treatment. These products are also extremely suitable and care for untreated hair.
Deel dit bericht

Davines – Sustainable Beauty
3 January 2020
Davines is profiling in the market because of its Italian elegance and clearly non-traditional products, intended for contemporary hairdressers and fashion conscious consumers who want to distinguish themselves from the masses. Davines products and concepts bring a different emotion to both the hairdresser and the consumer. None of the products are tested on animals. Our suppliers are selected on the basis of clear and strict principles; The main ingredients are only natural and their safety, durability and stability are guaranteed thanks to the application of modern technologies. Nature is the biggest source of inspiration for the development of our products. Nature is wiser and older than any human on earth. Natural ingredients from, for example, the Mediterranean zone, like ruccola and tomato, betray Davines' Italian roots. Davines stands for sustainability. Part of Davines' profits are spent on for example reforestation. This way hundreds of thousands of square meters of forest have already been planted and CO2 emissions are compensated.
Deel dit bericht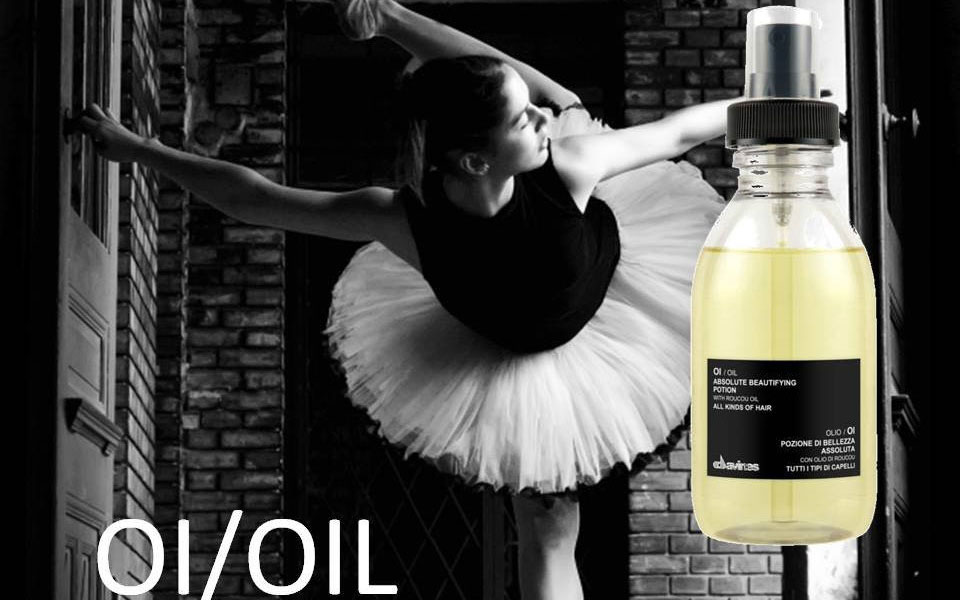 Davines – OI
3 January 2020
An absolutely stunning product line adds to the essential hair care line. A combination of Renaissance artisa and the Mediterranean fragrances inspired by an ancient oriental tradition. OI / Oil is a multifunctional oil for all hair types, cleans hair well, has anti-fluff effect and protective effect, which reduces hair drying time, or when used on dry hair results in a shiny And soft finish.
The special formula contains Roucouolie from the Amazon which is rich in antioxidants. Designed with a focus on durability. With the fair trade formula Roucouolie, Davines contributes to the protection of the environment, a promise that always made the Davines Essentail Haircare line. The elegant and very distinctive packaging is actually made with little environmental impact. Participating in the LifeGate Zerro Impact project reduces CO2 emissions from packaging production, and compensates all of this by creating and protecting new forests in Italy and Madagascar.
Deel dit bericht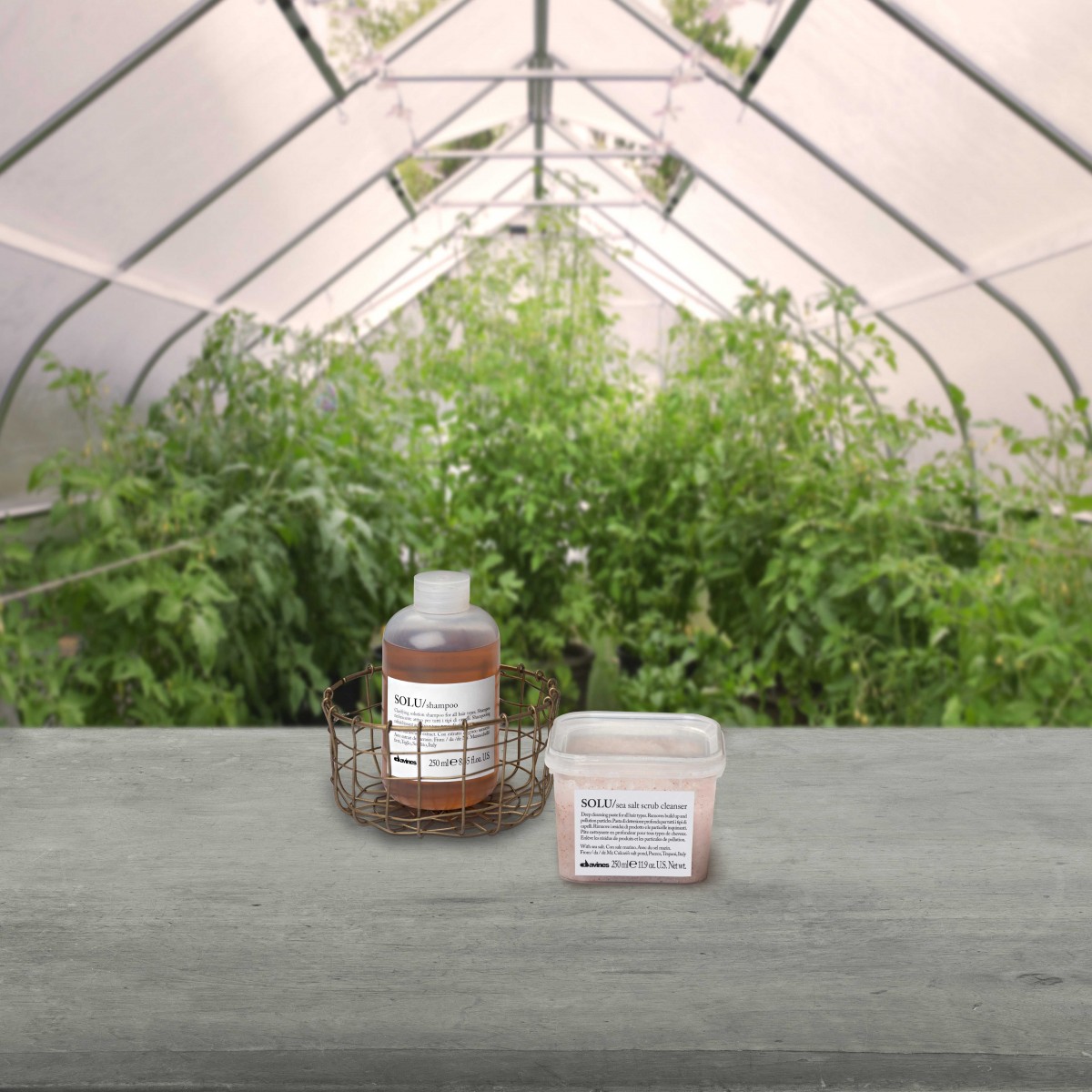 Davines – Essential haircare
3 January 2020
Essential Haircare is a natural care line for daily beauty and hair care needs. Products with a unique composition and appearance.
All products are enriched with Mediterranean, natural active ingredients.
Deel dit bericht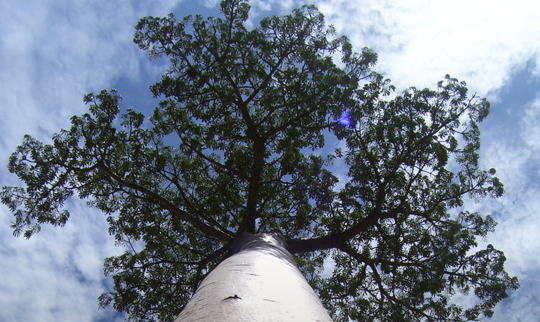 Davines story
3 January 2020
Davines Group was founded in Parma, Italy, in 1983 by the Bollati family and started as a research laboratory that produced hair care products for the higher segment for well-known global cosmetics companies. After a decade of acquisition of expertise, we started creating our own brand Davine's hair care products, exclusive for salons, and in 1996 we set up [comfort zone] skin care for top beauty salons.
"CREATE BY BEAUTY SUSTAINABLE, WE MAKE PEOPLE TO SELF, THE ENVIRONMENT IN WHICH HIS LIFE AND WORK AND THE THINGS THAT HAVE HAVE HELD."
From the outset, we focused on producing quality products that are scientifically composed and express our distinctive style and character.
Our style reflects our curiosity and open to the world – different cultures, and people who really inspire us – and our Italian perspective of history and art, design and fashion, culture and lifestyle because it's our heritage and who we are. We love things that express simplicity and harmony because their beauty is always modern. And while we follow the trends, we aim to create concepts and products that are destined to become classics with their timeless appeal.
Quality means for us having the freedom to create the best products with attention and respect for our environment, using high quality natural ingredients and applying science to each product to ensure customer satisfaction. Quality is a goal of all of us, of our partners and consumers as quality of life.
At Davines, we dare to do what we believe in and instead of adapting to the masses, let our intuition work our way. This gives us the freedom to develop concepts and products that are original and authentic and emotionally related to people. Our work is a thoughtful balance of content and style, nature and science, people and character. It is what enables us to create what we call life-enhancing projects.
More than two decades later, the Davines community spans more than 75 countries, thousands of salons and hundreds and hundreds of passionate hairdressers. While we are continuously growing with headquarters in Parma, New York City, Paris, London and Mexico City, our roots are firmly rooted in our origins as a family research research laboratory, led by the same need for quality products with an authentic approach and timeless appeal.
Deel dit bericht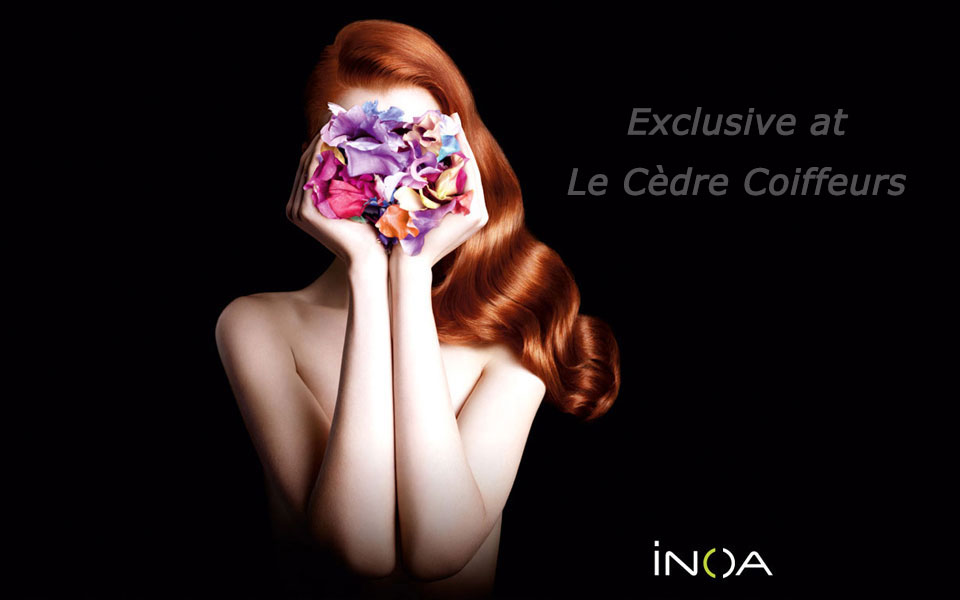 Inoa
3 January 2020
L'Oreal INOA Hair Color ; the latest coloring L'Oreal is simpler and more beautiful than ever. Up to six weeks of intense hydration and care. The new technology that uses oil in order to optimize the operation of the color, with a minimal concentration of harmful ingredients, provides a perfect result of a permanent color. This hair color from L'Oréal is free of ammonia with maximum respect for the hair. Inoa 2 Parts is a permanent hair color that only Inoa Oxydant should be added.
result:
A bright, healthy color in the hair a beautiful shine.
Some features at a glance:
Ammonia free.
Odorless.
Optimum comfort for the scalp.
Infinite color capability, sublime radiance.
Deel dit bericht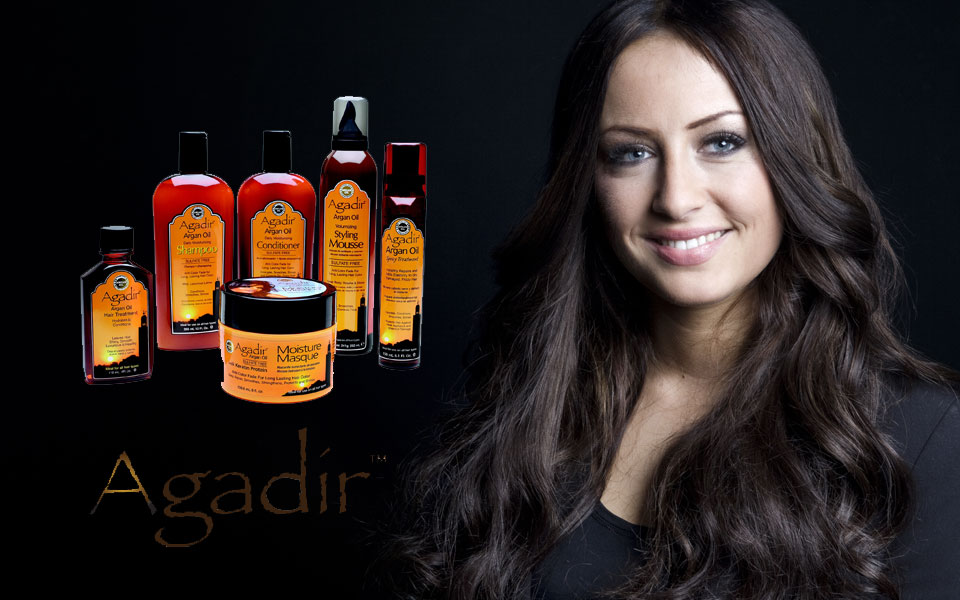 Agadir Argan Oil
2 January 2020
AGADIR ARGAN OIL
In skin and hair care industry each year dozens of new exciting ingredients introduced to the consumer. Similarly, the natural ingredient: argan oil.
What exactly is argan oil?
The beneficial properties of argan oil have been known for thousands of years. Argan oil is extracted from the fruit of the argan tree. It grows in and around the desert area of ​​Morocco and is a protected species. The fruits look like olives alone are not edible.
Argan oil is "The Gold of Morocco" and there are all kinds of healing properties attributed to the action of vitamin E, omega 3 fatty acids and antioxidants. Beyond that, much is added to beauty products, argan oil is also used in the culinary field.
The argan oil is drawn manually from the kernels of the fruit and that is a very intensive process that is mainly done by Berber women. Through a cooperative partnership, the proceeds of the argan oil benefits the education and health of women in general, and the total population in particular.
For several years, argan oil as an ingredient become increasingly popular and it is often added to hair and skin care products.
What promises Agadir Argan hair oil for my hair?
24-hour shine
Protects hair from humidity
Drying is accelerated by 40%
Sun protective factor
Enriched with anti-oxidants vitamin E, and
Light formula
Suitable for longer hair
It fixes the hair instantly and adds elasticity to dry, damaged or frizzy hair. These Agadir Argan oil is made from certified argan oil contains no alcohol and is not tested on animals.
Deel dit bericht
WORLD WIDE HAIR TOUR 2018
13 December 2019
WORLD WIDE HAIR TOUR 2018: EYES ON HAIRSTYLISTS, SET IN PARMA
GREAT EXPECTATIONS ALSO FOR THE OPENING OF THE DAVINES VILLAGE IN PARMA (Le Cèdre Coiffeurs will go to this event)
Two years after the event took place in Los Angeles, the World Wide Hair Tour will return to Parma from 27 to 29 May to show the most creative hairstyling innovations to the international community. As the city where Davines was born and took its first steps, Parma is an area with a thousand faces. This natural landscape that stretches between the River Po and the Appennino is rich in castles and medieval churches (once the residence of Empress and the wife of Napoleon, Maria Luigia of Austria), as well as various gourmet products. There is also another reason to celebrate the World Wide Hair Tour in Parma: Davines decided to share the opening of the new head office with the whole community, the Casa della Bellezza Sostenibile: Davines Village.
Deel dit bericht